Source: investslovenia.org
In June European Commission awarded Ljubljana with the title of European Green Capital for the year 2016. Ljubljana is finding itself ever more frequently on various top lists of the best cities or places – a fact which underlines the high quality of living enjoyed by the citizens of the Slovenian capital.
The Slovenian capital convinced the jury with the raising of environmental awareness amongst its citizens, its sustainability strategy 'Vision 2025', the implementation of a range of urban green measures over the past decade and the city's "impressive transportation network".
In truth, Ljubljana offers a very high quality of living. It comes as no surprise to find the capital's name appearing on various "best cities" lists, though often with a description like "Europe's best kept secret" (Star Tribune, Minneapolis). High quality of life is, despite the economic and financial woes, a characteristic of Slovenia in general: the latest United Nation's inequality adjusted Human Development Index, probably the most advanced global comparison of the quality of living, puts Slovenia on 12th place: that's better than Austria, UK, France, Japan or USA. The 2012 Mercer's quality of living survey puts Ljubljana on third place among cities in Central and Eastern Europe – just behind the much bigger Prague and Budapest.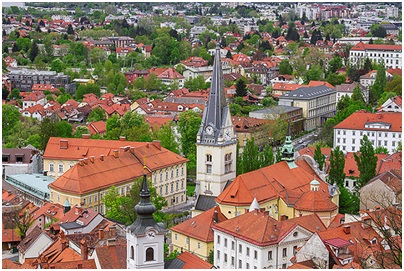 The European Commission published its own report on the quality of living in European cities last year. The EC's study is based on a public opinion survey. 90 percent of Ljubljana's citizens are in general satisfied with living in the city, which puts Ljubljana together with Prague, Dublin and Warsaw on 11th place among 79 cities. In 2012 the Slovenian capital entered the TOP50 world cities in the International Congress and Convention Association's statistics – meaning that Ljubljana has become one of the globally important congress centers.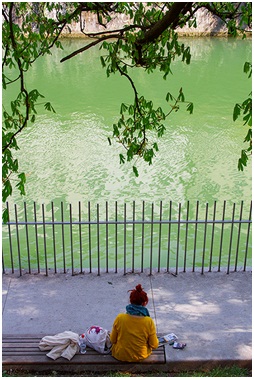 Last but not least Ljubljana appears on countless top lists published by travelers' blogs, newspapers and magazines. Lonely Planet put Ljubljana on second place in its 2014 list of best destinations in Europe. Fodor's Guide and Huffington Post put Ljubljana on their lists of Europe's most underrated cities. "The prettiest city you haven't been yet (…) which boasts a blend of cultures, including German, Slovenian and Mediterranean," wrote Huffington Post in its description of Ljubljana. On the "100 places to see before you die" list Ljubljana took 73th place beating such attractions like Salzburg, Marrakech, Monte Carlo and Cordoba. You can find Ljubljana on "Top 10 European Sleeper Cities" (Foxnews), "Top Six Cycling Cities" (Friday Flats Blog), "Top Six Cities for Cheap Living and Good Times" (Runaway Guide) and so on. And often you can read descriptions like that of a blogger from New Zealand: "It looks like something out of a fairytale, cleaned up and beautiful but (somehow) still retaining its soul.  I had no idea such places existed."
Exaggeration? One thing is for sure: the quality of life in Ljubljana is indeed high – the city is small and compact, surrounded by greenery and less noisy, crowded and polluted than most European capitals. And if the city's government will continue to implement the strategy awarded by the European Commission, the quality could become even higher.
If you need more detailed information, do not hesitate to contact us at: [email protected]