Author: Ina PetricSource: tromba.si
The biomedical engineering company TMG-BMC d.o.o. carries out development and marketing activities of systems and services aimed at the optimization of top athletes' training processes and the optimization of rehabilitation processes in physical therapy. The company director Jure Jemec, a Computer and Information Science graduate, likes to highlight the fact that their product is the result of the company's in-house knowledge and research work. The group's research is mainly focused on sports, biotechnology and medicine, and its products are based on the tensiomyography method or TMG for short.  The by now patent-protected method was devised based on the company's in-house knowledge. In an interview with TROMBA, Mr. Jure Jemec explained some of the typical features pertaining to the development and application of the TMG method.
You present yourself on the market under the acronym TMG-BMC. What does it stand for?
TMG is the acronym for tensiomyography – a method we invented, while BMC stands for BioMedical Consulting.You operate in the market of medical equipment and medical devices. Why did you choose this field? It seems that the market is already full of products designed to alleviate physical health problems.Yes indeed, there is a multitude of medical devices available. Although, most devices are for therapeutic purposes, while TMG focuses on providing diagnostic services. What sets us apart from the typical company in this particular field is that we undertake to commercialize a new method through our products, unlike other products that are based on already established methods, where the novelty is the product itself.
What makes the TMG method different?
As far as I know, TMG is the only method that can measure how an individual muscle contracts and relaxes. This is called muscular function. Standard diagnostics are based on image diagnostics and include well-known methods such as ultrasound, MRI and X-ray. These methods are highly sophisticated, but none of them are functional.
What types of expertise are required in your development process?Our development process requires a vast array of expertise; from a technical aspect it has to range from microsensor development and communication protocols, digital signal processing and IT, and from an applicative aspect it has to include medical sciences, kinesiology, biomechanics and anatomy.
Developments in biomedical engineering must be quite rapid. How do you keep up? Would you call yourself a forerunner?
As a matter of fact, we have experienced quite the opposite. In our company, commercialization is quite a long-winded process as it requires a great deal of validation and checking before we even make it to the prototype. The reason is that our methods are devised in-house and are therefore unlike any other. The market we address is quite conservative and it is not uncommon to see a product get by for 10 or 15 years just with software updates. It is hard for me to judge whether we are forerunners or not; we would like to establish a new approach for screening musculoskeletal disorders, so it is hard to draw a comparison.
The field you are active in, how well researched is it in Slovenia?The University in Ljubljana was one of the world's leading universities in the field of muscle stimulation. In my travels around the world, I am often amazed at the high regard people in this field have for our largest university. In terms of technology, the TMG method builds on the knowledge that was accumulated at the Ljubljana University.
What were your beginnings like and how do you present your product on the Slovenian market today? Who are your users?
In Slovenia, our customers mainly consist of research institutions and sports organisations. However, since we aim to cover a relative niche field, our main focus lies on bigger markets outside Slovenia.
You spread your knowledge and products to foreign markets – which ones are they?
At this point, the largest growth trend was recorded in the United States, China and Japan. Our largest traditional markets comprise Germany, Russia and Spain. If we are given the opportunity, we spread our knowledge, because it is essential for the market to develop.
What is your experience with positioning yourself on foreign markets and environments? Where do you encounter the most problems? How are you received, how do you raise interest in the products and convince consumers that your product is worth their while and money?
According to our experience, what matters the most is how the company is perceived. Also crucial is the straightforwardness of the product. When entering a new market, especially a remote one, it is crucial to make an entrance with something new. For example, the Japanese will be all over you, if you can demonstrate references from Europe, where you come from. You need to present the product in a straightforward manner. This is the easiest way to make people believe that the product offers something new, something they do not yet have.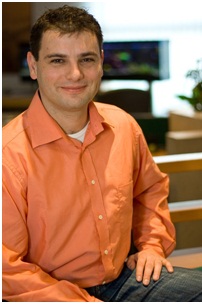 In general, I would advise against presenting your product too elaborately. This can mean that you either don't understand the product or that you are a sham.
When meeting foreign partners or colleagues abroad, how would you rate the competence and knowledge of your group compared to others? Slovenians are known for favouring foreign products over our own.
In terms of knowledge, we can attest that Slovenians are equal to foreigners. Perhaps being humble and disparaging of oneself is part of our culture, but it has nothing to do with knowledge. Slovenians have a great advantage in that we are a small nation with a wide range of knowledge, which is the result of having to improvise. Larger nations that accommodate large corporations who disapprove of improvisation, which means that everything follows a routine – the exact opposite of creativity. I guess we are not using this enough to our advantage.
Are the experts from our universities well-qualified regarding innovations that the modern world continuously seeks out? Do you believe our universities provide good education?
I believe they are well-qualified. Personally, I mostly meet natural science staff and they are able to provide high-quality education. The only problem I see is the high enrolment rate in universities. There must be something wrong with the system if 90% of a generation can enrol in university courses. Ultimately, this can only lead to one of the two – either a large share of dropouts or the devaluation of studies by lowering the standards for advancing from one year to the next.
Last year one of the main concerns was the large share of young people without employment, including graduates. Is there untapped potential here that we miss out on? Where is it being channelled?
Allow me to elaborate on my previous answer here. I wish there were better opportunities for young people to get employed. Yet, what we need to understand is that this situation is the result of a completely misguided higher education strategy. The desire to keep moving forward is in the nature of man and I understand young graduates that they might have higher expectations for their first job. On the other hand, in 2011 alone, Slovenia saw 20,461 students graduate, of which two thirds were women. This information rather answers your questions. How can the people in charge of education allow 80% of a population to get a degree? (According to www.stat.si, there were 25,500 births recorded in Slovenia in 1987.) And then we blame the economy for unemployed graduates. Unfortunately, the reality is that someone still needs to deliver the mail, drive a forklift/truck, bake bread, produce meat, tend forests, etc. Switzerland, for instance, produces approximately 15% of graduates per generation. I won't go into detail why this situation came about, however the figures are telling. This situation could not be viable in the best of times. I am afraid that university studies should be reserved for the best and the brightest, instead of being all-inclusive.
Do you have any advice for those hesitant to pursue the path of being an entrepreneur? What is crucial? How did you tackle this issue?
It is essential to critically evaluate your business idea before embarking on the path of entrepreneurship. Once you kick off, you must be confident and resolute. Changing your business idea six months into the start-up, most of the times unfortunately means the end of your business story.
You successfully market your products in a large part of the world. How would you assess Slovenians compared to other nations in terms of courage, motivation, knowledge, willingness to face new challenges, teamwork, finding solutions and seeking new knowledge? Are there any significant differences because of geography and culture? I am thinking of individuals who use their knowledge for breakthroughs.
It is up to us to identify our strengths and use them to our best advantage. We are a rather disobedient nation. Let us say you have a group of ten people who are supposed to follow a particular work routine. I am sure there will be at least one who will say that this is nonsense and that there is another way to do it. With this mentality, Slovenia will have a hard time to become a country able to facilitate the operations of large systems. On the other hand, let's say you have five Japanese students in Tokyo, discussing over coffee whether to launch a start-up. They will instinctively look around and see skyscrapers with more than 100 floors. Most of them will get anxious and will rather opt for a safe job in a large corporation. Slovenia should seek out a healthy dose of arrogance toward big systems among its young people. Only such people can lead start-ups into battle for new markets abroad.
Can you weigh in on the international investment capital market that looks for new ideas and products?
I have limited experience with international investment capital markets. I am sure it is much more prominent than the Slovenian one; on the other hand, there are also more funding seekers.
In your opinion, how do Slovenians do on this international market – are we innovative enough to attract attention?
I think we do well on international markets, because we are flexible, possess a good command of foreign languages and are used to improvisation.
Young educated people are moving abroad. What is your take on this phenomenon, and is it a problem?
I believe that the greatest problem lies in the high number of graduates and skewed notions of other countries. The average Slovenian knows a few foreign cities, and is firmly convinced that countries such as the USA, Germany and the UK can provide for a much better life. I was able to see some of these places and can say that large cities in particular are ruthless when it comes to finding employment. Slovenia on the other hand, offers great quality of life, low population density, access to drinking water and fitness opportunities wherever you go. If you live in London outside of the M25 motorway, it takes at least two hours in one direction to get to the city centre by car during rush hour, and chances are you will be late. If you live close to the city centre, the rents are enormous. I recall a conversation I had with a London acquaintance about airports. He boasted that London has five airports. I said, well in this case, Ljubljana has eight. When I saw his puzzled face, I was quick to explain that a total of eight airports such as Venice, Zagreb, Graz, Pula etc. are all within a two-hour drive from the centre of Ljubljana. Abroad is abroad.
Knowledge is certainly international and knows no geographical or political borders; it has no right of domicile, and is not delineated by boundaries. Did you come to this realization while spreading your knowledge and products around the world?
I did, yes.
Suppose you had to start all over again, would you choose the same challenges?
Yes, I would. This path is much more difficult than having a conventional job in a well-established company, but it is much more intriguing. As for me personally, I am willing to work harder and risk more just for the thrill of it.
Slovenia has many high-technology products that are the result of domestic knowledge – for additional and more detailed information, please contact us at: [email protected]