Sibiz d.o.o.
Consulting services
For people who interested in living and making business in Slovenia.
office
Dunajska cesta 119, 1000 Ljubljana, Slovenia
working hours
Monday to Friday
09:00 – 15:00 (GMT+1)
The EU Blue Card is a temporary residence and work permit for highly educated workers from third countries. It is issued by an EU member state and allows the holder to enter, live and work in an EU member state. An application for the issue of a Blue Card must be...
Sibiz d.o.o.
About us
SIBIZ Business services Ltd. is a team of professional business consultants who share decades of experience collaborating with both international corporations and individual investors looking to operate in the Slovenian and EU markets.
"We know our country inside and out. Our close collaboration with local partners embodies our idea that possessing profound knowledge of the local culture and its traditions is a key factor in the successful rendering of our services.
Thanks to our assistance and know-how, your business can operate more efficiently and develop more rapidly. We are experts in developing, managing and implementing projects designed to bring you long-term benefits."
CONVENIENT
Single window service
Our company is a registered VEM point where you can process most of the necessary documents without having to visit various government organizations.
OFFICIALLY
Licensed activity
Our company has all the necessary certificates and permits for the provision of both legal and real estate services.
TRUSTWORTHY
It is reliable with us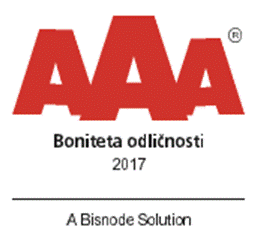 Hundreds of satisfied customers, and the highest trust rating according to the analytical agency Bisnode confirm the reliability of our company.
CONTACT US
Get your first consultation for free: