Source: Balkans.com
The privatisation processes of three national carriers from the former Yugoslavia – Slovenia's Adria Airways, Croatia Airlines and Montenegro Airlines – are advancing, with the trio expected to sell their shares to foreign investors by the end of the year.
Over the weekend, the state-run Slovenian Sovereign Holding (SSH), which is coordinating Adria Airways' privatisation, selected Dutch-based consulting firm KPMG as a financial advisor for the sale of 91.58% of the airline. The SSH did not wish to disclose any further details on Adria's sales process, saying only that the public will be informed of any major developments. Previously, the CEO of Adria Airways, Mark Anžur, said it would be best to offer the carrier to small airlines or financial investors, as big European players have "problems of their own". Mr. Anžur added, "One problem is that a company from outside of the European Union can only take a 49% stake. Our choices are limited, so in my opinion we can realistically expect interest from Europe. We would like someone with a strong capital base, someone who would allow us to focus on growth and give us more freedom with our own finances. Of course, we can survive without a partner as well".
The Croatian government has formally selected the International Finance Corporation (IFC), which finances and provides advice for private sector ventures and projects, and is also a member of the World Bank Group, to find a strategic partner for Croatia Airlines by the end of the year. Commenting on the privatisation process, the carrier's CEO, Krešimir Kučko, says, "An ideal partner would be someone that would recapitalise the company. A takeover, like the ones we saw in the region and beyond, would not benefit Croatia Airlines". The CEO adds, "It will be difficult to find a partner from the Far East as they generally do not buy European carriers. On the other hand, companies from the Middle East could show interest. In our view, a strategic partnership should be purely financial. As a company, we no longer have losses and neither are we producing any. Both our international and local suppliers are payed for on time". Recently, the CEO of Qatar Airways, Akbar Al Baker, said that the carrier is looking to acquire airlines that don't take the resources of Qatar, or attention of Qatar management, to fix issues. "We would be interested to buy a going concern that is profitable and doesn't need our management time. But I'm not interested in an airline that is in financial trouble and needs restructuring", Mr. Baker said.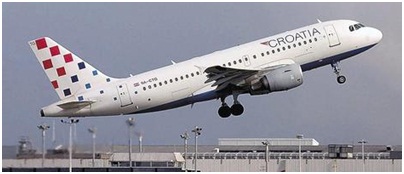 Montenegro Airlines is gearing up to sign a strategic partnership agreement with Etihad Airways this June, which could lead to an equity investment on behalf of the Emirati carrier. Montenegro Airlines' CEO, Daliborka Pejović, recently said, "The new partnership will boost synergies between the two carriers, providing Montenegro Airlines with access to better airport handling services, reduced costs and other benefits enjoyed by Etihad on the market. This partnership is important and will further stimulate Montenegro's openness and accessibility, serving as the foundation of the country's transport network". She added that the two sides are still considering whether the Emirati national carrier should buy a stake in Montenegro Airlines. The Montenegrin government has listed its carrier for privatisation this year reports Ex-YU Aviation News.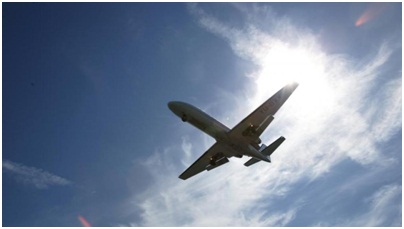 For more information you can contact company SIBIZ at: [email protected]