Source: pwc.com
The annual global CEO survey with participation of executives of the world's largest companies, conducted by «PricewaterhouseCoopers» (PwC) in December 2014, has turned up some unexpected results. Despite the sanctions, the devaluation and complex international relations, Russia is still among the Top-10 countries seen as the most important for business development. The report features 1,322 CEO interviews from 77 countries, including 101 CEOs from Russia. Questions were related to the trends in the global economy and their impact, the business environment of certain countries, and the overall mood in the entrepreneurial world.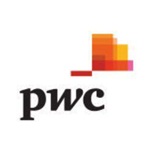 According to data published in the Russian edition of the 18th PwC's Annual Global CEO Survey (2015), the majority of the surveyed CEOs from Russia have, perhaps unsurprisingly, made very cautious forecasts, but anxiety and stress can also be seen in the answers given globally. Only 37% of the CEOs surveyed globally and just 14% of the CEOs from Russia are absolutely sure that the global economic situation will improve over the next 12 months. At the same time, 44% and 40%, respectively, do not expect any changes. The list of ten countries that all surveyed CEOs consider to be most important for overall growth prospects has not significantly changed over the year. Reflecting the increasing confidence that the world's largest economy has "turned the corner", the USA (38%) regained the lead position from China (34%) while Germany is an important country for 19% of those surveyed, the UK – 11%, Brazil – 10%, India – 9%, Japan – 8%, Russia – 6%, Indonesia – 6% and Australia – 6% (Mexico held this place in the previous year).
In the context of political and business risks over-regulation (78%) and geopolitical uncertainty (72%) are the two factors that CEOs globally are most concerned about. Unsurprisingly, Geopolitical uncertainty is now threat No. 1 for Russian business people: 58% are very concerned about it while 27% of respondents are somewhat concerned about it.
Business risks related to a lack of talent are still cited by CEOs globally (73%) and by 78% of CEOs surveyed in Russia. Russian business people are also concerned about a shift in consumer spending and behaviours (70%), as well as bribery (67%).
Against a background of geopolitical instability and slowing economic growth in 2014, the majority of CEOs globally (71%) plan to introduce initiatives for reining in expenses and cutting costs. In Russia, 75% of respondents indicated that they had such plans. At the same time, CEOs anticipate, that the next 12 months will be marked by various mergers and consolidations, both at the national and global levels. Along with reducing costs, companies are also looking for ways of boosting their earnings. Business diversification will remain a source of competitors for the next three years. 56% of global CEOs believe that many businesses will make serious attempt to compete in industries beyond their core sectors.