Source: finance.si
Authors: Jure Ugovšek , Mateja Bertoncelj , Karel Lipnik , Jurij Šimac , Teja Grapulin
Despite the Russian central bank's drastic actions the rouble is at its record low, so Slovenian exporters like Krka are already announcing their poorer performance this year. Economists predict a recession for Russia even in case of an optimistic scenario, including stabilization of the rouble and rise of oil prices. Nevertheless, Slovenian exporters are saying they will persist on the Russian market.
Is »blue chip« waiting for the red last quarter?
The company Krka communicates that »in the last period there was a substantial decline in the value of the Russian rouble, which will have a negative impact on the business results in 2014. The decrease in the value of the Russian rouble will remain to affect Krka Group's sales revenues in the Russian Federation, expressed in euros, and generate negative exchange rate differences, which lowers the Group's profit.«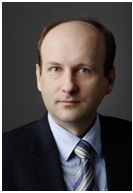 In the first nine months of this year – particularly in the third quarter due to rouble collapse – the Krka Group lost 22 million euros because of the exchange rate differences. Regarding these recent events, Daniel Damaska, a Raiffeisen Centrobank analyst, predicts a loss of 40 to 45 million euros in the fourth quarter. As a result, in the fourth quarter net profits are likely to drop to around zero or reach even 10 million euros loss. In the first nine months net profit of Krka Group amounted to 127.4 million euros.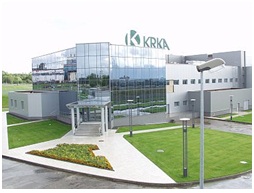 As explained in Krka department of public relations, being a domestic producer due to its own factory in Russia the Krka has a competitive advantage. »In that factory we produce more than a third of the total sales performance in the Russian Federation, other products are produced in Slovenia. We consolidated the status of the domestic producer in 2013 by increasing the production capacity of the new factory Krka-Rus 2 and enlarging our Moscow logistics centre.«
The crisis' impact on medium-sized and small businesses
Hugo Bosio, company Bosio: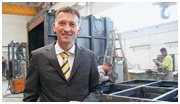 »We generate about 65% of our revenue on the Russian market and we are not planning to withdraw despite the fall of the rouble. I expect the situation to improve within a year, so we will just have to hold out until then. We are adapting to the new situation. Due to the declining exchange rate prices of our products increased there twice, which we will try to alleviate with localization of production – we will manufacture our ovens to a higher stage than previously in Russia. What worries us more than the fall of the rouble is the announcement by Russian President Vladimir Putin that foreign products should be replaced by domestic. This means, that it will be harder for us to find new business opportunities. We are sold out for 2015, but we expect some buyers will freeze their orders, so we are looking for business elsewhere.«
Mirjan Kulovec, company Kolpa:

»In Russia we make about seven million euros in revenue per year. In recent years, we increased sales by 20% per year, but this year the revenue so far declined by 10%. As the rouble is very unstable, we will probably end the year with a fall greater than we could anticipate. Over the past ten years we have been working very hard to establish a retail network, which covers an area of five thousand kilometres around Moscow. So we are not retreating from this market, but we fear that the year 1998 will repeat itself and we will again have to start all over again.«
Janez Škrabec, company Riko: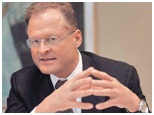 » I believe in the robustness of the Russian economy and that after these shocks of the decline in oil prices and the rouble it will recover relatively quickly. I believe Slovenian companies will be among those who will do better than competitors in this crisis. We have already proved this twice, in 1998 and in 2002. Company Riko operates in investment activities. I estimate that Russian Federation will now further strengthen this sector and that we can take advantage of the crisis to increase sales.«
SID bank explains that it is still possible to get insurance for doing business with Russian business subjects. But they consider new businesses on a case-by-case basis, making thorough risk assessments. Existing insurance contracts remain as they were concluded. SID Bank insures export receivables, loans and foreign investments against those risks which, by their nature and degree of the financial risk, private insurance companies are not willing to take.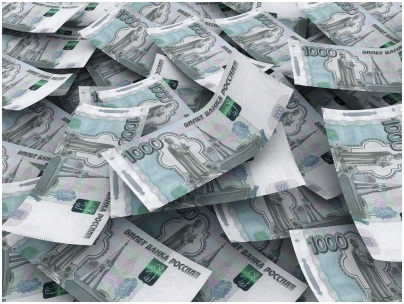 Even an optimistic scenario for the rouble leads to recession
The value of the rouble measured in euros, declined sharply this year and is very instable. Rise of the key interest rate was followed by a rapid strengthening of the rouble, but then another decline occurred. Analysts from Capital Economics partly attribute this to lower oil prices, and especially to anticipation of the Russian recession and Russian measures to prevent a mass exodus of capital.
According to Neil Shearing, chief emerging markets economist at Capital Economics in London, there are three possible scenarios:
1. Fall of the Rouble
This would happen in case of further falling in oil prices, controlling the outflow of capital, deepening of the Russian-Ukrainian crisis and / or problems in the Russian banking sector. Further rising of the key interest rate over 20% could be expected, but also taxation of foreign assets, the enactment of the rouble as a means of payment in export transactions and the like. Among possible consequences he lists an enormous inflation (from the current five percent to more than 20% in mid-2015), difficult lending activity, decline in domestic consumption, flight of the savers from the rouble. In this case the recession is inevitable; annual decline in GDP may become similar to the one in 2009, when it reached 7.8%.
2.Stabilization of the rouble
Such a scenario is assumed in case of stabilization of the oil price, providing Russian politics calms the rhetoric and abandons orthodox measures, but also forgets about limiting the inflow and especially the outflow of the capital. In this case, the key interest rate would remain at about 17%, whereas the inflation would still increase by 15 – 20%. Even under this scenario crediting conditions are expected to worsen and highly indebted companies would still have problems with debt repayment. The probability of the outbreak of a banking crisis is smaller. Drop in GDP would reach from 2 to 5%.
3.Rise of the rouble
The positive scenario is possible in case of the rebound in oil prices and withdrawal of Western sanctions after Putin smoothed relations with Ukraine. Key interest rate would remain at about 17% and would gradually decline in the second half of the next year, but inflation could jump 12 – 15%. Even in this case, Russia cannot avoid recession. GDP is expected to decline at an annual rate of 1 or 2%. Nevertheless, in this case, Russian economy could rebound already by the end of the next year.