Source: investslovenia.org
Henkel Maribor, a part of the German detergents-to-glue group, inaugurated a EUR 3m investment into new premises of the development department at Slovenia's second city.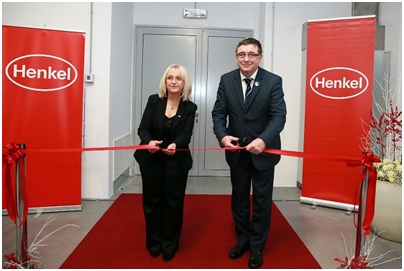 Photo: Director of Henkel Maribor, Melita Ferlež, and the mayor of Maribor, Andrej Fištravec, at the opening ceremony
The company's director Melita Ferlež said the new competence centre was important not only for the company but also for the city in that it would enable extra employment of highly-skilled staff.While she did not give exact figures about how many extra staff the new facility will employ, Ferlež said that some tasks of the development centre in Germany would be moved to Maribor.The official highlighted excellent cooperation with Maribor University, where most of the around 50 staff at the Henkel centre come form. Henkel employs a total of 560 people in Maribor.She also raised the opportunities for local suppliers for Henkel.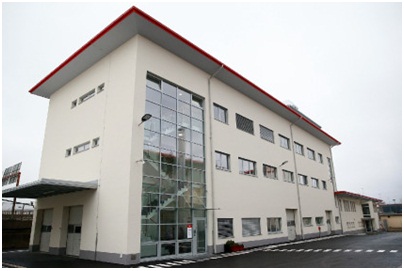 New facility in Maribor
The German concern invested EUR 42m in Maribor over the past five years, mostly in production technology to boost productivity and competitive edge, as well as to enable better working conditions and sustainable development.
The company today obtained a certificate from the Maribor Customs Office which will make customs proceedings faster and with less red tape.
The company exports 97% of its goods to more than 30 countries and is considered to be one of the most successful foreign direct investments in Slovenia.
Since the launch of production in the 1990s, the output increased more than 12-fold to 265m cosmetic products of various brands a year. They dispatch 20 lorries of goods to foreign markets a day.
Citing the concern's policy, Ferlež would not disclose operating figures for the Maribor subsidiary but she did say the targets were being met with performance at the level of last year's.
Publicly available data shows that Henkel Maribor generated a profit of EUR 26.7m in 2013 on sales revenue of EUR 134m.
Together with Henkel Slovenija, now a separate subsidiary for sales and marketing, it posted EUR 252m in revenue and EUR 42m in profit.
If you would like more information about companies in Slovenia, do not hesitate to contact us at: [email protected]