Source: www.izvozniki.si
Author: Nataša Koražija
SIJ Company notes that the demand in EU is slowing down, but in the United States it remains stable; Company ŠTORE STEEL is pleased with growth in car sales in EU; but is worried about a slowdown in China
The largest manufacturer of steel in Slovenia, SIJ – Slovenian Steel Group, which comprises six metallurgical enterprises, will this year invest € 34 million in the two principal enterprises – ACRONI and METAL RAVNE. At the same time, the company NOŽI RAVNE is planning new investments mounting to € 0.8 million.
ACRONI is planning to expand the production of products with higher added value, such as stainless and tool steels and a range of special steels. METAL RAVNE is installing a new vacuum station (VD/VOD), which will allow them to manufacture new high-quality special steels by using the so-called VOD process. Contract was signed in July 2013; the production should start early next year. In SIJ they have also been investing in the development of new materials and products, and the upgrading of information systems for effective corporate governance.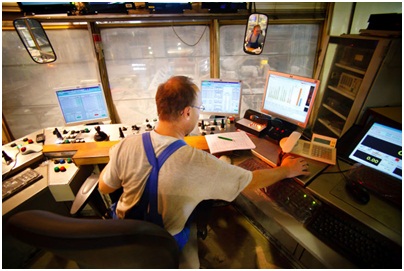 Share of new products, developed in the last three years, in the sales structure
In ACRONI this share is more than 15% of sales; primarily nickel alloys, super austenitic and super duplex stainless steel, tool steel plates etc. In METAL RAVNE the share of new products is about 17%. Their top-selling products are hot work tool steels, which they sell under its own brand Ravnex HD, Ravnex DC, special steels for oil and energy industry, and machined forgings.
In NOŽI RAVNE the share of new products in the sales structure exceeds 20%. In recent years, they introduced a variety of new types of industrial knives for cutting plastic, paper or metal.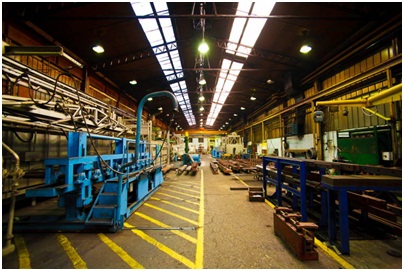 In EU demand is slowing down
SIJ noticed that in the third quarter the demand for steel products in the EU markets has been slowing down – especially in Germany, Italy and France. In the United States the demand is stable, but the American market is getting more and more flooded with European manufacturers of tool steels and thick stainless steel plates. Prices of widespread steels and standard steel products are under constant pressure, while the field of tool steels has been increasingly entered by the low-cost Asian producers. Political instability in some regions increases business risks, which affects the decision making of business partners.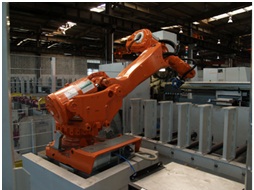 Štore Steel barely keeps up with the demand for peeled steel
Besides the companies in the SIJ group, the largest Slovenian manufacturer of steel is Štore Steel, which this year will spend € 4 million on modernization of production facilities. The biggest investment will be the machine for continuous casting of steel, worth € 10 million, but the majority of the funds will not be needed until next year, when the commissioned equipment will be delivered and installed. The share of new products in the sales structure of Štore Steelu is estimated at 25 %. Investment into a new rolling line a few years back has allowed them to increase the dimensions of products and to develop new types of steels; they also expanded their offer of steel treatments. Demand for peeled steel already exceeds their capacity. This year, they expect to increase sales to € 107 million, with net profit set to rise to over € 1 million.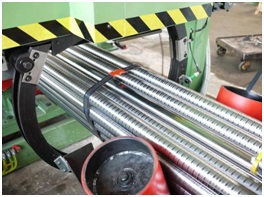 What exactly is the peeled steel? Round steel bars usually have little surface defects. If the intended use or function of the product requires the use of material without any defects (in car industry, for example), it is necessary to remove the surface layer. Removal of surface defects is possible thanks to technology of peeling and grinding bars. Photo: Štore Steel archive
If you need more detailed information, do not hesitate to contact us at: [email protected]