The aviation industry in the former Yugoslavia is at a crossroads with major changes taking place across the region. Adria Airways has implemented deep cost cutting measures which are beginning to show results and the Slovenian carrier is earmarked for sale this year.

Croatia Airlines recently became a national carrier within the European Union and can no longer rely on wide raging subsidies. It too is in the middle of a restructuring program with the aim of improving its finances in two years time. The "Jat" brand will disappear after more than sixty years this winter with Air Serbia taking its place with financial backing from the United Arab Emirates.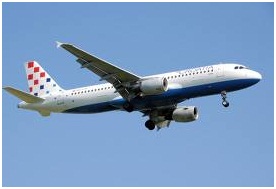 Montenegro Airlines has a new management team this year for the first time since it was created and faces tough competition in the coming months on its main market – Serbia. In addition, it will be an important winter for B&H Airlines which will have to employ both of its aircraft and seek a new direction if it is to compete not only with stronger neighbouring carriers but low cost airlines as well. Wizz Air, which has established itself as the main carrier in Macedonia, is set to continue to expand as results at its Skopje base go from strength to strength.
Omer Kulić, who heads the Bosnia and Herzegovina Air Navigation Services Agency, believes it is crunch time for the carriers of the former Yugoslavia. "The business model to be used by Etihad in Serbia could represent the saviour for other national carriers in the Balkans. Air Serbia's ambitious timetable will mark the arrival of a strong regional player with the aim of transforming Belgrade Airport into a transit hub for the western Balkans", Mr. Kulić says.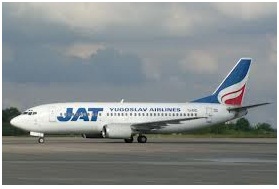 Recently, the idea of merging Croatia Airlines and Adria Airways once again surfaced. The Croatian President Ivo Josipović and his Slovenian counterpart Danilo Turk discussed the possibility at a recent meeting. Former Croatia Airlines CEO, Ivan Mišetić, believes merging the two airlines could save both from financial ruin.
Both share a similar fleet structure and destination network. Mr. Mišetić believes that with a fleet of thirty aircraft the two merged carriers could become a powerful European airline.
So far this year Montenegro Airlines has managed to halve its losses and increase passenger numbers. However, the carrier faces a Ryanair expansion from Montenegro next year which could have an impact on its operations. Furthermore, a strong Serbian carrier could mark trouble for Montenegro Airlines which has been dominant on flights between Podgorica, Tivat and Belgrade for the past few years. Ex-YU Aviation News.