Everyone is sure to find something to suit their taste. A large part of the programme seeks to foster children's creativity, while some events are aimed primarily at the youth. Young people and families are treated to a vivid and exciting year with many concerts, festivals as well as puppet and theatre performances.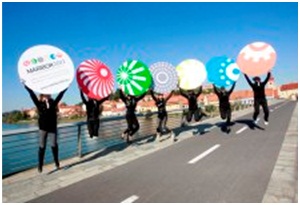 Literature lovers can enjoy in literary festivals, poetry tournaments with
internationally acclaimed guests, book fairs and many other events that celebrate the written word. Alternatively, they can simply pick up a good book, find an empty deckchair and spend the dayreading in the park.
The year 2012 inspires world-renowned fine artists, who live and create in the partner towns and share their knowledge with the entire region. There are numerous exhibitions of paintings, art installations, sculptures and photos.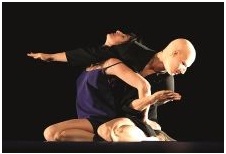 A colourful music programme with a wide range of festivals, open-air concerts and other events offers a great diversity of genres and rare instruments.Classical music aficionados will be delighted to learn that there is a series of concerts with world-renowned conductors, orchestras, soloists and choirs which take place at a number of recognised venues around the partner towns.
A selection of outstanding international theatre performances is accompanied by the best domestic productions. Demanding fans of the performing arts are offered masterpieces of classical and contemporary theatre, musicals, cabarets as well as performances that harmoniously combine music, dance and theatre.
You can reach Maribor by car from Vienna or Venice in just three hours, or you can take the train from Vienna, which will take you about the same amount of time. Maribor is only an hour's drive away from Ljubljana Airport, while Graz Airport in neighbouring Austria is even closer.